WRITTEN BY LAUREN COCKRELL
It was a busy a month for the students at Overland Trails Elementary School, and not just in the classroom.
On Sept. 15, 2015, students and Alzheimer's patients came together in the name of service. Thirteen children and accompanying adults from OTE volunteered at Grace Gardens Manor, an assisted living facility for seniors located in Overland Park, Kan.
The group sat in a large circle to play an interactive and therapeutic game of throwing balloons back and forth. Such activities support an Alzheimer patient's self-reinforcement and boosts the person's sense of being in a group.
"The kids were tentative at first as were the residents, but soon the kids were giggling and the residents were smiling and engaging with the children," OTE community chair Beth Petrikin said. "Each child shook the hand of each resident before we left."
Half a week later, the students were back out in the community. On September 26, OTE visited Great Plains SPCA, an animal welfare organization in Mission, Kan. that serves more than 35,000 needy pets annually.
"We had a great turnout of 11 kids and 6 adults," Petrikin said. "We learned about their mission and toured the facility. The kids worked on the 'sparkle squad,' cleaning windows throughout the facility. They wrapped up the visit with time for the kids to play with a couple of sweet dogs that needed socialization."
If you're interested in having your children's school volunteer around Kansas City, contact us at outreach@thecallkc.org to sign-up for our community matters program.
IMPACT STATISTICS – SINCE 2013, THE CALL KC HAS HELPED 1,878 VOLUNTEERS COMPLETE 5,157 SERVICE HOURS FOR 56 DIFFERENT CHARITABLE ORGANIZATIONS.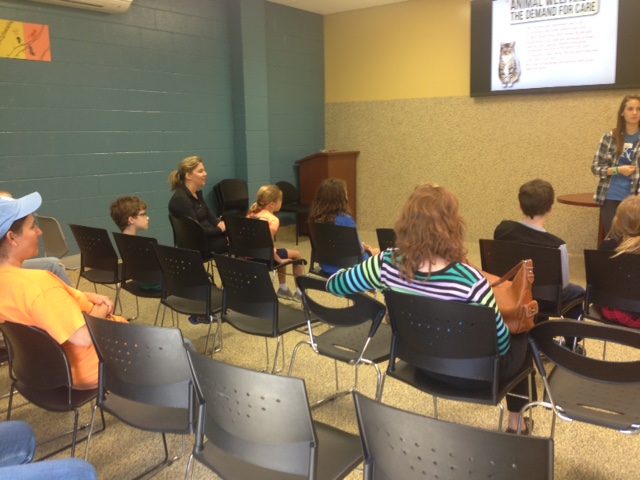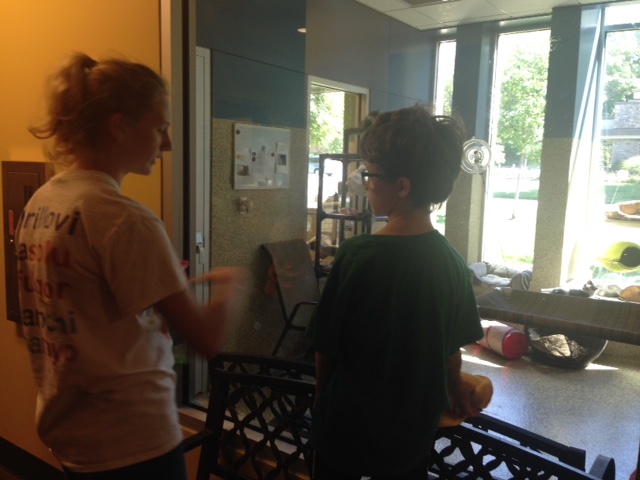 One of the best parts of volunteering is that anyone can do it — even a child. In fact, kids may have the biggest hearts of all us.
That became evident in late February when Overland Trail Elementary completed its second volunteer outing with us. Beginning this semester, the school's PTA asked us to help them schedule outings for their students. As you can imagine that presented some obstacles, but we viewed them more as opportunities and because of that — as well as some amazing leadership from Beth Petrikin and the PTA board — the following is what happened.
The school had 110 people show up to create thank you cards for deployed U.S. Military through Operation Gratitude. You read that right — 110 volunteers! We originally planned for 10 students and 10 parents, yet 35 student-parent combos and 40 after-school Y-Care students participated. In the end, it made history for us, becoming the largest group outing that we've orchestrated in our two-year history.
Talk about powerful, and it's just the beginning. We're hoping to help the school complete one volunteer outing per month every school semester. Think of the impact this will have on everyone involved and then think of how young they are — now that's inspiring! Look for more updates from our junior volunteers in the months to come and if you're interested in following in their footsteps, begin the scheduling process here.
IMPACT STATISTICS — IN 23 MONTHS, WE'VE HELPED 740 VOLUNTEERS COMPLETE 1,913.5 SERVICE HOURS FOR 42 CHARITABLE ORGANIZATIONS