HARVESTERS AT KANSAS CITY REN FEST 2013
One of our newest partners is Harvesters, the community food network of Kansas City. If you haven't ever heard of them, check them out at Harvesters.org.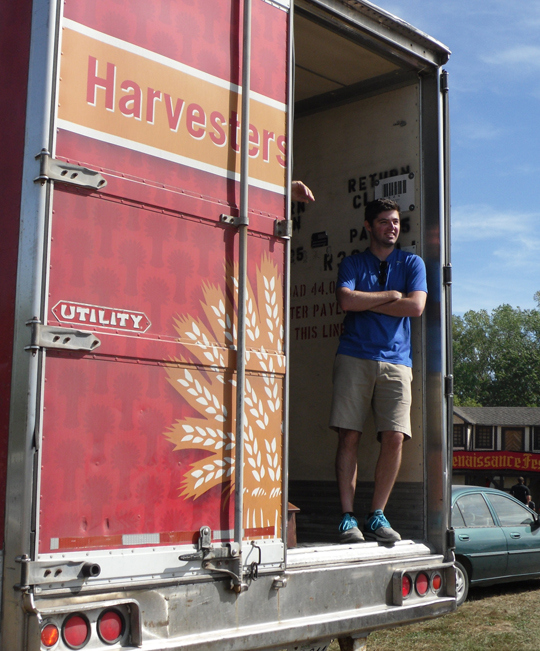 Last Saturday, we took a small group out to help the organization collect donated food at the Kansas City Renaissance Fair. Besides enjoying the weather and meeting great people, we just found out from Harvesters' volunteer services coordinator Teresa Scalard that we helped collect 3,584 pounds of food in the opening weekend.
According to Scalard, "that is the equivalent of 2,756 meals for the hungry in our community."
On Sept. 14, we will be sending out an even larger group to help do the same thing as Harvesters will be collecting canned food at the festival until Sept. 15. For every five cans of non-perishable food items donated, a person can receive $4 off a regular priced adult admission.
If you wish to help Harvesters at this event or any other of the organization's outreach programs, contact us at [email protected] and we can easily get you set up.