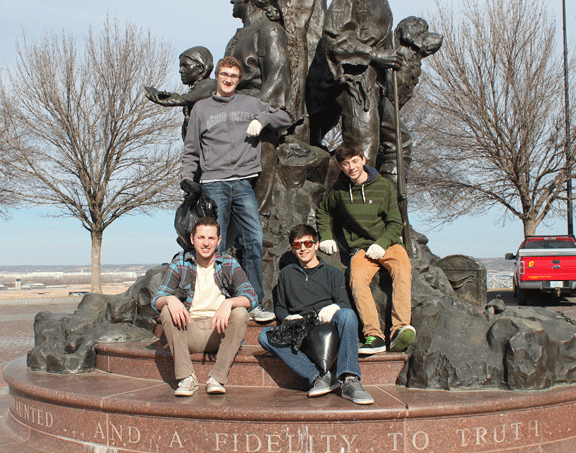 Character unmatched. Integrity unequaled. A legacy untouched. Dr. Martin Luther King Jr. was one of the greatest Americans in our nation's history and it's because he stood up for what he believed in — equality for everyone.
"I have a dream that one day this nation will rise up and live out the true meaning of its creed: 'We hold these truths to be self-evident: that all men are created equal,'" – Dr. Martin Luther King Jr.
Every year we celebrate the honor of Dr. King with a national holiday and a day of service. To commemorate that tradition, The Call KC has teamed up with VolunteerMarkto complete a community service project on Monday, Jan. 20.
The two organizations will be cleaning up road debris at Ermine Case Jr. Park, Mulkey Square Park and Richard L. Berkley Riverfront Park from 11 a.m. to noon. The outing is open to the public and supplies will be provided, except for work gloves. To sign-up, follow this link and apply for the volunteer shift.
"It's important to me that we continually strive to improve our community and what better way to do that than to honor a man who embodied the word community," VolunteerMark president Andrew Stanley said.
In conjunction with the service project, VolunteerMark will also be offering a $49 monthly subscription rate for any organization that signs up throughout the month of January. As always, volunteer subscriptions are free of charge.
"You grow up learning how great a man Dr. King was, but you can't truly appreciate how he genuinely cared about other people over himself until you experience it yourself," Call KC founder Brent Lager said. "Even the simplest act of picking up trash in a local park can foster that feeling and then hopefully it grows from there."
For more information about the MLK Day service project, contact [email protected] or 877-203-5848.