ANOTHER BREAD EMERGENCY AT HARVESTERS
And the bread just keeps coming.
It was just one week ago thatHarvesters had a huge bread donation and desperately needed help to preserve the food in time. Well, thanks to a second generous offer, one of the largest food networks in the Midwest needs your help again.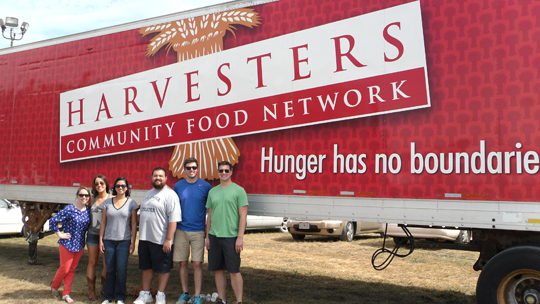 Here is the full message we received. If you can help, contact Brent at [email protected] or 877-203-5848.
Harvesters has received another very generous, unanticipated donation of bread and is in urgent need of volunteers to help sort and repackage it for distribution to hungry families and individuals. We have to act fast before it goes bad.
Will you help us? We have two-hour shifts available daily through Wednesday, May 7. Please forward this message to friends and family so they can join in the effort, too! There has been an increased demand on our staff and regular volunteers to sort and distribute the bread. We're struggling to maintain our regular projects like food sorting and BackSnack packing, which are necessary to feed more than 66,000 people per week.
Thank you in advance for responding quickly to this urgent request. We're so grateful for your time and compassion!