CALLING CARDS: HILLCREST SUPER HERO WALK
In this Calling Cards edition, we have a super volunteer outing for this weekend as well as donation needs. So, let's get started.
HILLCREST EJC SUPER HERO WALK FOR THE HOMELESS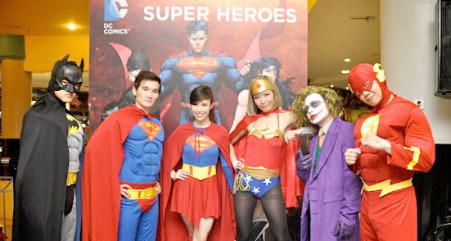 When you were a kid, how many times did you dream of being a super hero? Were you Batman, Superwoman or your own personal champion? More importantly, how many times did you save the world?
Well, here's your chance to do both — be the super hero you always dreamt of while saving the world at the same time.
This Saturday, May 17, starting at 9 a.m. Hillcrest Transitional Housing of Eastern Jackson Countywill host its annual Super Hero Walk for the Homeless. The event — which will be held in Unity Village at 1901 NW Blue Parkway, Unity Village, Mo. — still needs volunteers, walkers and/or donors. Thus, there are numerous ways to support the nonprofit, which helps homeless families realize their dream of self-sufficiency.
And if dressing up as your favorite super hero doesn't get you excited, which I don't know why it wouldn't, they'll also have live music, face painting, food and prizes for walkers. A little something for all ages. Here's how to participate: contact Cotton Silvis at [email protected] to volunteer,follow this link to donate or click right here to sign-up and walk in the event.
No matter what you choose, remember this — super heroes care more about others than themselves. If we volunteer, we can all be super heroes.
Hillcrest EJC also recently released its needs list for May. It includes: fabric softener sheets, Tylenol and Motrin, cold medicine for adults and children, coffee and coffee filters. Donations can be dropped off during office hours, 9 a.m. to 5 p.m. Monday through Friday, at 936 SE 3rd St., Lee's Summit, Mo. If you can't make these hours, contact Pearlena Campbell at [email protected] to work out a drop off time.