CALLING CARDS: SUMMER OPPORTUNITIES ARE HERE
Our last Calling Cards of May is jam-packed with ways to help out area nonprofits. Something for everybody folks, all you have to do is get involved.
CITY UNION MISSION'S CAMP CUMCITO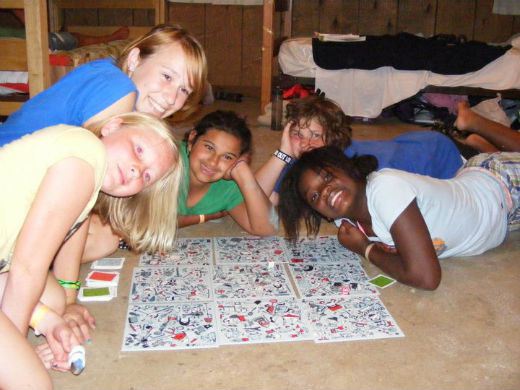 Outside of Kansas City, but still benefiting the local children of the area, City Union Mission will be hosting its Camp CUMCITOthroughout the summer at Warsaw, MO. The camp is for children ages 4-16 to enjoy a week of outdoor actives and religious workshops.
What are they looking for: City Union Mission is looking for volunteers to spend a week serving the children. Various opportunities include: cooking, teaching, group leaders and more. For more information, visit https://apps.cumission.org/cumpp.
ANNUAL REVUP FOR RESTART BENEFIT
For 10 years, RevUp for ReStart has been a huge annual fundraiser filled with live music, fun games, delicious food and an exciting auction to benefit the homeless in the area.
What are they looking for: The organization needs people to attend. Tickets are currently on sale for the June 13 event and cost $100. The event starts at 6 p.m. with all proceeds going towards ReStart and its vision of ending homelessness in the Kansas City Community.
KC PET PROJECT OPPORTUNITY AT BOULEVARDIA
Boulevard Brewing Company is holding a brand new event over June 13-15 in the West Bottoms this summer — Boulevardia. The festival will feature food, music and brand new beers with artists jamming on two stages, one housing homegrown talent and the other hosting national stars such as Robert Delong and THE MGDS.
What are they looking for: At the festival, KC Pet Project needs 56 volunteers to help bartend. Six percent of all bar sales will be given to participating organizations and each organization gets to keep all of their tips. No experience in bartending is needed, just bring energy and a positive attitude since the more tips you get, the bigger the benefit is for KC Pet Project.
Volunteers are needed for three hour shifts Friday through Sunday and every volunteer must be available to attend training on Tuesday, June 5 from 6-8 p.m.