Bubbles + Soccer + Hillcrest = Awesome
Take it to the turf! Hillcrest Transitional Housing of Kansas is holding their annual Bubble Soccer Tournament this Saturday, April 9 and you're invited!
Huddle up to support this double-elimination tourney located at Shawnee Mission East High School. The event lasts from 8 a.m. to 6 p.m., so plenty of volunteers are needed to keep the games running smooth. And if you can't volunteer, but wish to support the cause, spectators are more than welcome!
If you're interested in helping or just want more details in general, contact Rebecca Dunning at [email protected] or 816-588-0349.
Hillcrest Kansas helps families throughout the Kansas City area transition from homeless to self-sufficiency by teaching them the skills necessary to succeed. Families, singles and youth learn these skills in a caring, supportive environment that addresses the total life situation and aims to get them back on their feet within 90 days.
All proceeds proceeds from Saturday's event will go towards helping these families in need.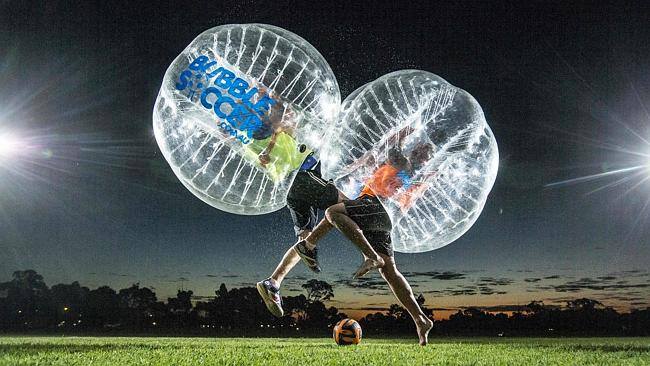 Photo courtesy of facebook.com/HillcrestofKansas.