Help fund Call KC youth programs
We're often blessed to receive inquiries about how people can support our cause. While there are several ways to help – from serving on a committee to hosting a fundraiser – one of the biggest ways to give back is by volunteering at our sponsored events. These events help us fund our outreach programs so we can offer them at no charge.
Recently, one of those opportunities popped up — and it's a big one.
The Kansas City Election Board has accepted us into its Adopt-A-Poll program, agreeing to donate $180 for every volunteer we recruit for the upcoming elections. If we can recruit 20 volunteers for both upcoming elections (Aug. 2 and Nov. 8), we'll receive a $7,200 donation. That gift alone would more than double our current operating budget!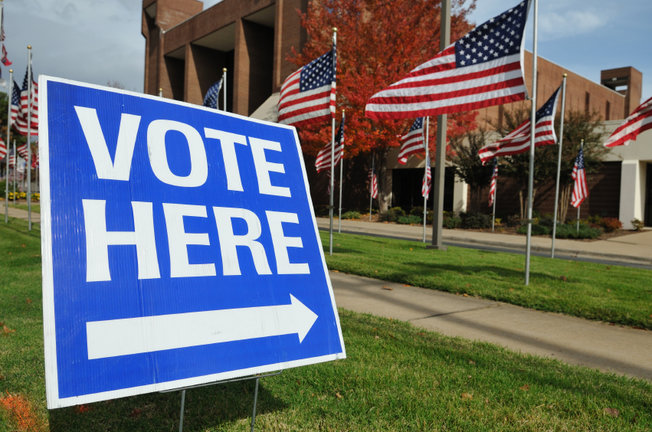 Photo courtesy of www.usnews.com.
The catch is that volunteers must be 18-years-old, registered to vote in Missouri and have completed a two-hour training session, which will take place on Wednesday, July 20.
Also, volunteers need to be available to serve from 5 a.m. to close (around 7 p.m.) on election day. These shifts can be split, but two split shifts only equal one full volunteer day. While this may make for a long day, the return is ten-fold considering the impact it could have on our organization and the charities we serve.
With these funds we'll be able to expand our Service Learning Day (which coordinated 1,200 high school volunteers this past spring) as well as increase our school outreach program that helps hundreds of students volunteer during the school year. It will also help fund our new summer school initiative, where students have the opportunity to complete a 5-week course based solely on community service. (We wrapped up the first session last month with the Park Hill School District, and we hope to do the same next summer in multiple schools across the metro.)
Here's your chance to have a major impact on the next generation of volunteers right here in Kansas City. It's a powerful way to give back.
SIGN-UP TO VOLUNTEER HERE