Summer update from the prez
Salutations everyone! I hope summer has treated you all wonderfully. For us here at The Call KC, the last few months have been a wild, hectic ride. But a busy organization is a thriving one, so I'm happy to deliver the following update.
Before I get started, just remember that if you ever want to volunteer or need assistance, please don't hesitate to contact us. No matter the request — if it's for the betterment of our city and citizens — we want to help.
With that said, here are some organizational highlights from summer 2016:
In July, we surpassed 12,000 completed service hours and 4,000 volunteers recruited. That equates to nearly $300,000 saved for local charities. The best part is we're not slowing down — we'll clear 13,000 service hours before this month's end.
Things really took off in June when The Kansas City Star wrote an in-depth feature on us. That eventually led to a TV interview with Ch. 41's Kansas City Live, where we had the chance to further explain the mission of our organization.
Besides the huge uptick of volunteers and media coverage, we've also seen a wide variety of group sign-ups. Corporate partners, including Go Local Interactive, Humans Being Resources and the Microsoft Store are just some of the groups that have signed up to volunteer. Community groups includes the Boys Scouts of America, City Year and numerous Rotary clubs, among others. Schools include Park Hill Summer School, Staley High School and the Liberty School District. We also worked with a variety of churches, such as Indian Creek Community, Providence Baptist and St. Mary's Catholic from Lake City, Iowa. It's great to see so many joining the movement and caring for others.
We also increased our volunteer staff to 22. Please welcome Kirsten Dunteman, Sadie Weichmann and Macayla Witt to our team. I also need to say "thank you" to Anna Spady, who left our board in June but was extremely instrumental during our initial growth. Thank you so much for everything, Anna!
Speaking of support, consistent funding is still a work in progress. We're getting a steady stream of donations in a variety of ways (fundraisers, events, individuals). Thank you to all our generous supporters, whether you have donated your treasure, time or talents. We could not exist without your support.
Here's a little sneak peak into the future: Over the coming months, we'll be adding several new programs to improve our recruitment efforts. Look for information on our social media outlets, as well as several new components and redesigns to the website. We're also working to enhance our scheduling procedures and have a plethora of events in the works, so keep your eyes and ears open for exciting news. It's going to be an awesome fall.
To close, I want to share a quote that's pushed me to go outside my comfort zone recently…maybe it'll do the same for you.
"We cannot solve our problems with the same thinking we used when we created them." – Albert Einsten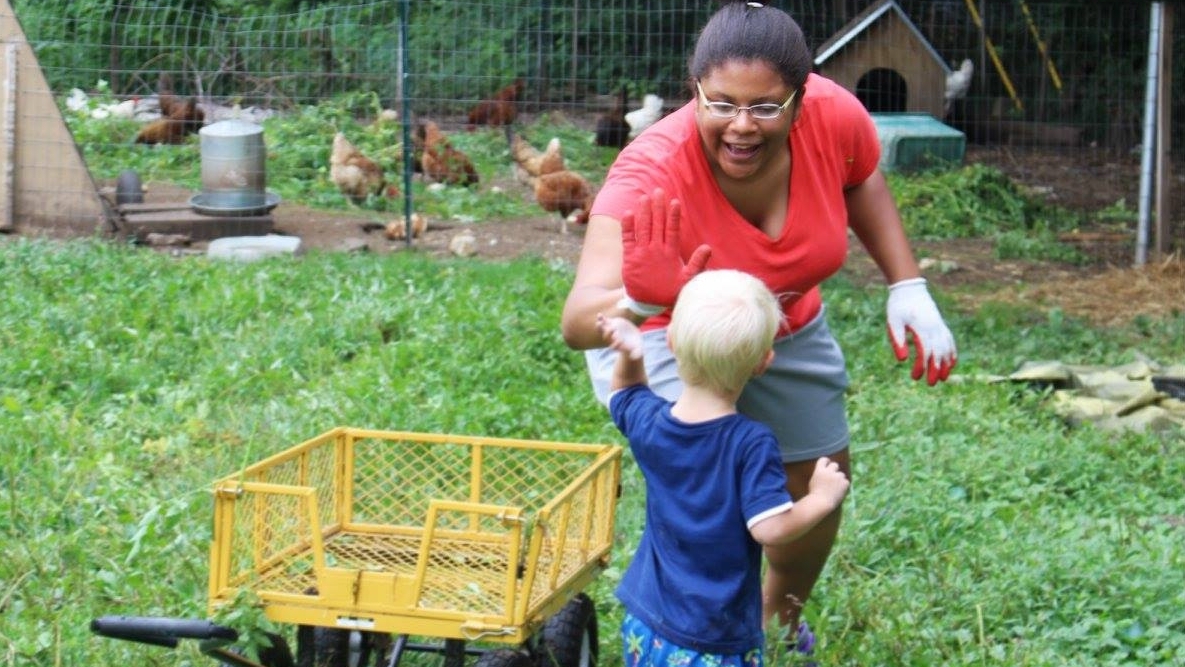 Photo courtesy of Selina Rios of City Year KC.