Kansas City — Crossroads for Human Trafficking
Clad in lingerie and lace, the women dance in the windows like puppies in a pet store display. Backlit by bright flashing lights, these females are followed by men in shadows who prowl from window to window, looking for the best deal possible. All the while, another group of males with slicked-back hair and tangles of gold chains yell out, hawking their merchandise.
This is the image we think of when we talk about human trafficking, but it's not the always the full picture. More commonly, this scene unfolds in a much more discreet way.
Photo courtesy of publicdomainpictures.net.
As a social worker, I have been trained in how to look for and identify human trafficking victims. Once you know the signs, the frequency in which you notice these situations is appalling. A young girl leaving the cab of a rested semi-truck, women sauntering up and down the streets of airport hotels, massage parlors with risqué names — the list goes on and on.
But unbeknownst to many, it's a list that's all too familiar to Kansas City. This midwest metropolis holds one of the highest rates of human trafficking prosecutions in the United States, according to Shared Hope International.
The organization also states that KC is one of the top U.S. cities for domestic sex trafficking of minors. Due to the intersection of east-west and north-south interstates, the area is uniquely situated for access to larger cities such as Chicago, St. Louis, Minneapolis, Denver and others. The One by One Project estimates that 4,000 American children are victims of commercial sexual exploitation in Missouri alone.
These numbers are staggering, but you can help fight this horrific crime. Try volunteering at a nearby women's shelter, raise awareness by writing to your local legislator, or attend an event like UnBridal to help financial support the struggle.
Unbridal is a winter fête and benefit event, which highlights local designers and wedding professionals on Jan. 26-27, 2017. January has been designated as Human Trafficking Awareness Month and during this event all proceeds will go to support the One by One Project. This non-profit organization provides pre- and post- care services as well as connection resources for victims of human trafficking.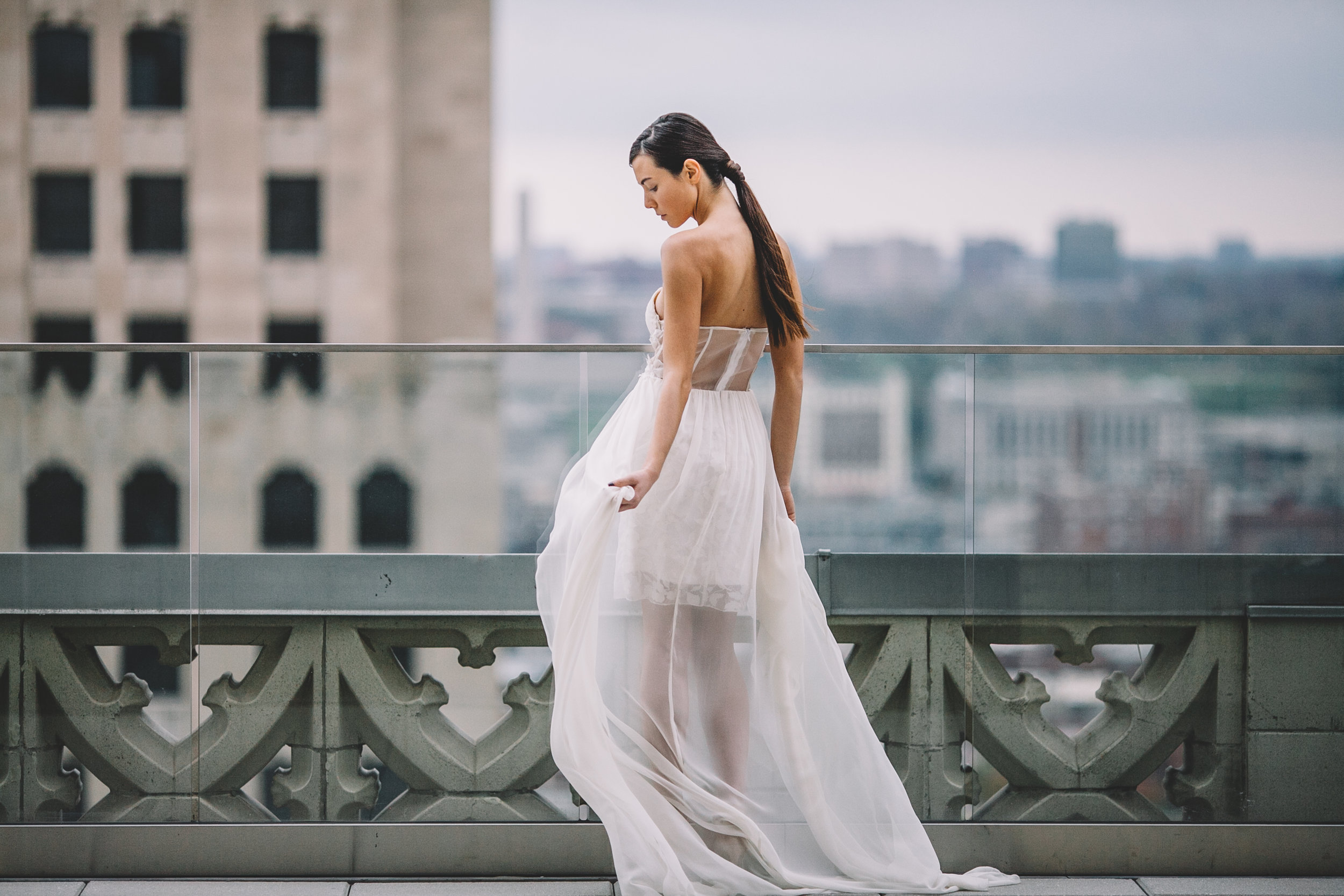 Photo courtesy of www.unbridalkc.com.
Tickets are $150 for night one, $75 for night two. All tickets include a champagne toast, high fashion bridal runway show and dessert.
We need to take off our blinders about human trafficking and understand that it doesn't just occur in the Red Light Districts of foreign lands. It exists on our streets, in our community and sometimes in our very homes, and the time has come to stand up and fight.