Sign-up for Socktober 2017
Get your PSL's ready, because it's officially fall! We're talking about colder weather and bundling up in warm sweaters and boots. It's the season dedicated to gratitude and Thanksgiving, counting our blessings and sharing them with others.
For many, though, colder weather brings more harm than good. With nights reaching dangerously low temperatures and no promise of a warm bed at night, over half a million people across the country lack what they need to stay warm and safe.
Did you know socks are the most needed item among homeless shelters? In order to help combat this common problem, Uncover KC is excited to announce that we will be running our annual Socktober campaign for the fifth consecutive year.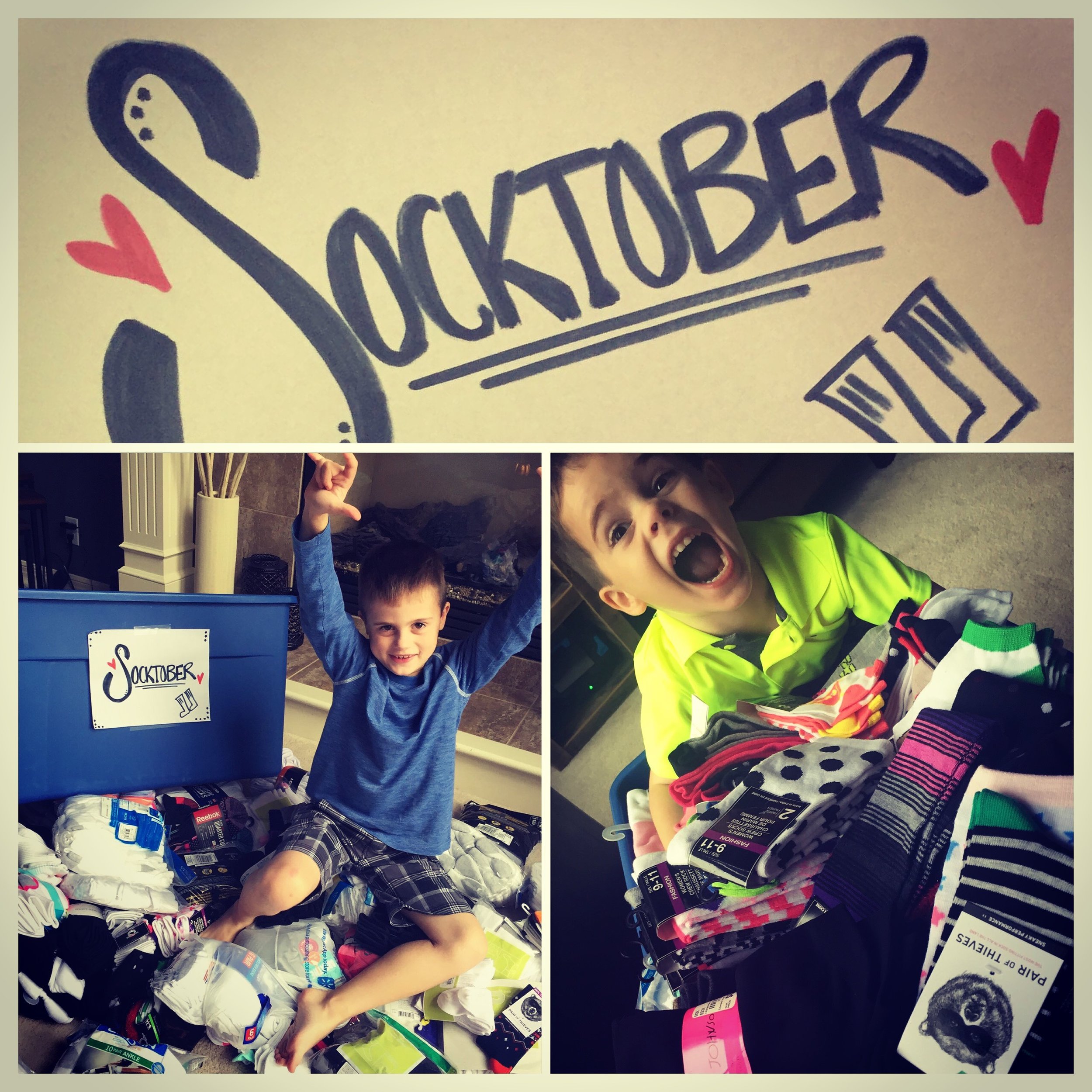 Throughout October, we'll be collecting socks and other clothing items to donate to local homeless shelters. If you're interested in making a donation, sign-up here to be partnered with an area organization. From there, you simply gather donations and we'll provide delivery options for you to drop them off at the end of the month. And if you take photos, don't forget to tag us on Facebook.
How inspired are you feeling right now? Do you want to get your work, school or church in on the action? The more the merrier — not to mention the greater the impact. Last year we collected nearly 9,000 pairs of new socks, a new record for us. This year, we'd love to surpass that, and to do so we need you!
SIGN-UP TODAY