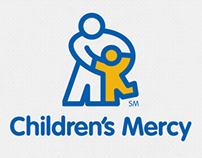 Volunteer Engagement for Children's Mercy Book Fair
Children's Mercy is a leading independent children's health organization dedicated to holistic care, translational research, breakthrough innovation, and educating the next generation of caregivers. The hospital is in need of volunteers for its first ever free Book Fair for its patients and families on July 18-20.
Volunteers will help with set up, help families pick out donated books, and pack bags of donated books for patients who are unable to attend and leave their rooms. Shifts are 2-3 hour slots over the three-day event, however volunteers can sign up for more if interested. There will be daytime book fairs for outpatient families and later afternoon/evening sessions for inpatient families. Volunteers will need to show proof of a covid vaccine to be part of this volunteer experience and wear a mask while in the hospital.