2013 HOME RUNS FOR HUNGER A HIT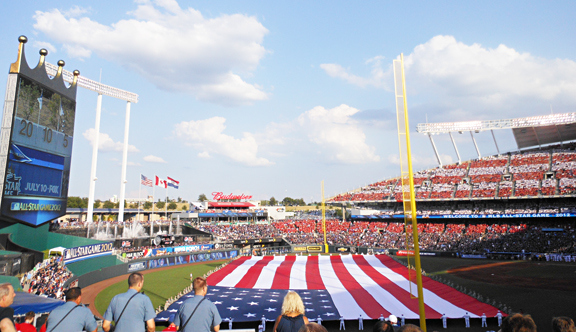 Fighting hunger never takes an off-season. It's a year round effort and that's why we sent a group of volunteers to a vacant Kauffman Stadium in mid-November last weekend.
Teaming up with Harvesters and the Kansas City Royals, our volunteers helped host the 2013 Home Runs for Hunger event on Nov. 8-9. The effort, which allowed participants to donate food or money in return for the chance to hit a home run and shag fly balls inside the Major League stadium, raised over $8,000 and 2,000 pounds of food.
In total, the combined donations will equal 41,718 meals for the hungry in our community.
For more information on how to help fight hunger here in Kansas City, visit Harvesters.org or contact us at [email protected].