SERVICE SPOTLIGHT WITH KC PET PROJECT
In this week's Service Spotlight, Tori Fugate of the KC Pet Project takes a few minutes to talk about one of the largest pet adoption operations in Kansas City.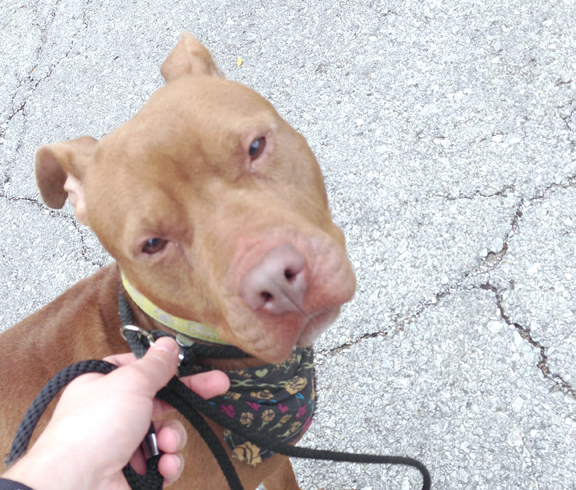 Q: Why is volunteering at the KC Pet Project important?
A: With KC Pet Project, we take in the most animals of any shelter in Kansas City and we definitely have a high need for volunteers here. We do so much on a daily basis that we could not operate without our volunteers.
In the mornings we host playgroups with most of our available dogs, if not all of them, to get them out and stretch their legs. It helps them be a dog for 30 to 45 minutes and so we need volunteers to run dogs back and forth. It's a huge part of our daily activities. And of course in the afternoons we need volunteers to come out and walk the dogs.
We truly have a lot of fun and have different opportunities to help. If you are not into walking dogs, we do daily transports between our facilities. If we have a dog that needs to go to a vet clinic or something like that, we rely on volunteers to help transport them. We have people who come in and sew blankets for our cats and dogs. We hold the mindset that if you have a talent, we want to utilize it.
Q: What is the overall mission of the organization?
A: To start, our main goal when we took over operations of the Kansas City, Missouri shelter was to truly be a safety net for animals here in the Kansas City area. For a long time, this shelter had been a high-kill shelter and let's just say, you really didn't want your dog to come here.
We wanted to change the mindset of the people of Kansas City that if their dog got lost or picked up by somebody and came here, that it would be safe until they came and got it. And for the dogs that weren't reclaimed by their owners, we wanted to do our very best to find them permanent and loving homes.
We wanted to operate the shelter as a no-kill shelter and we have now done that for over a full year. With that, we are now the fourth largest open admission no-kill shelter in the United States and that is a pretty big thing for Kansas City. We are really proud of the all the work that has happened here since day one.
Q: How large is the shelter's service area?
A: It's all of Kansas City, Missouri, both north and south of the river. All the way up to the airport, clear down towards the Grandview Triangle and both ways east and west.
It's a really large area with about 500,000 people and we take in more than 8,000 pets a year, not just dogs and cats, but anything that is brought to us. We had two dwarf hamsters that came in, we have two goats right now and recently had a Burmese python come in.
We take in so much, but these are Kansas City's hometown pets so we are really hoping that Kansas City steps up and helps their pets. We are the ones who are there for them and we want the community to be there as well.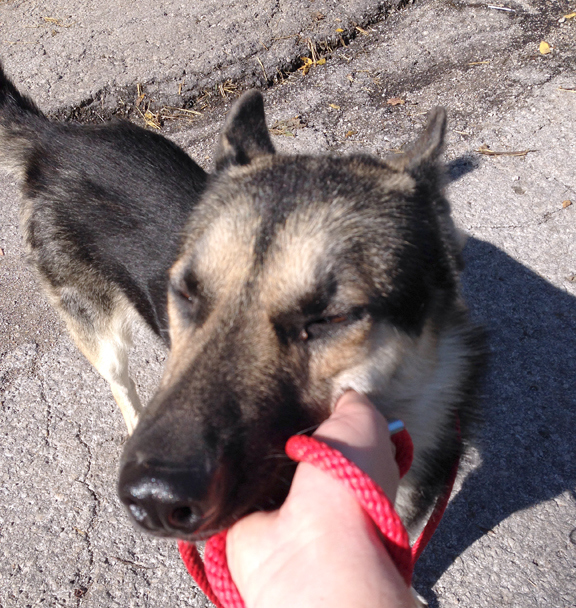 Q: What sort of future aspirations does the KC Pet Project hold?
A: The first one would be to get a new shelter. The one we are in right now has been here since 1972 and it's way past its shelf life. It's far too small to take in the all pets that are coming in and with more and more coming in every year, we definitely need a new building here in Kansas City.
It would be something that Kansas City residents could be proud of. This place was never meant to be an adoption facility and we've tried to turn it into one the best we could. Of course, we opened up a location in Zona Rosa to help that adoption process because with all the intakes, we needed another outlet to get them out into new homes.
Getting animals out into the community as oppose to potential new owners having to come to the shelter is a big thing for us. We do a lot of offsite adoption events and outreach events, and we are always looking to do more.
A new shelter, though, would be the icing on the cake.
Q: Lastly, for you personally, why is the KC Pet Project a worthwhile cause?
A: I love working here because every day I'm inspired by the people I work with. Every day we come to work knowing that there is going to be a life that needs saving and a animal that needs help and we are here to help them.
Getting an opportunity to market all of these wonderful, beautiful pets and trying to get them into new homes is such a rewarding opportunity. It's a fun job. It's not just playing with puppies all day long as I think a lot of people would imagine. You see some really heartbreaking things and knowing that you are the ones that are going to be helping them every day is amazing.
Seeing all these animals go out to new homes is about the most rewarding experience you can imagine. A lot of happy faces every day.