CHANGE TAKES TIME, COMMITMENT AND LOVE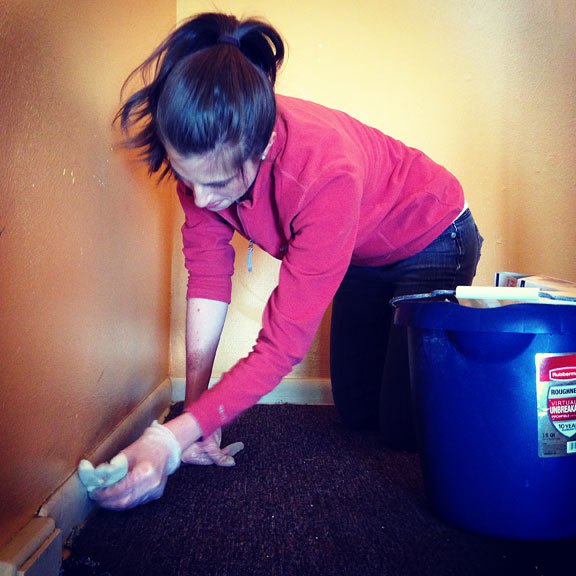 Valentine's Day weekend was a hectic one for our volunteers.
To begin with, dental students from the University of Missouri-Kansas City spent the entire week preparing valentines for family charities around the city. On the afternoon on Feb. 14, the young adults then delivered the cards to mothers and children at Synergy Services, Mother's Refuge,Hillcrest Transitional Housing Lee's Summit and Hillcrest Transitional Housing Platte County.
In total, the students created and passed out 121 Valentine's Day cards. Just an amazing showcase of kindness towards those in need.
On the following day, we had a group of eight young adults get together at Hillcrest Platte to wash and paint the charities' hallways. Over a three-hour span, the group cleaned six apartment unit walkways as well as painted a trifecta of bannisters, window trims and door jams.
While the process wasn't glamorous, it was certainly appreciated.
"Please pass along our thanks for the people who made the Valentine's Day cards and the group that cleaned and painted the halls on Saturday," Hillcrest volunteer manager Kendall Welch said. "Both items took some time and we really appreciate that. Halls look and smell so much better and the resident children were glad to get a card."
These two volunteer outings are perfect examples of how little moments of love can make big impacts. Change takes time and only comes about after hours of commitment, dedication and compassion.
Thus, improving our communities is not just one large event that instantly creates heaven on earth. Instead, it's hundreds of small acts of kindness — such as washing down a homeless shelter or making holiday cards for those who couldn't afford them — that bring about true change.
If you want to make your community a better place, do so with actions. No matter how small or large, you can make a difference. Here is how — contact us at [email protected].