TWO MORE EVENTS SCHEDULED, VOLUNTEERS NEEDED
The weather is getting warmer, the trees are becoming fuller and the days are lasting longer. Spring is certainly coming friends.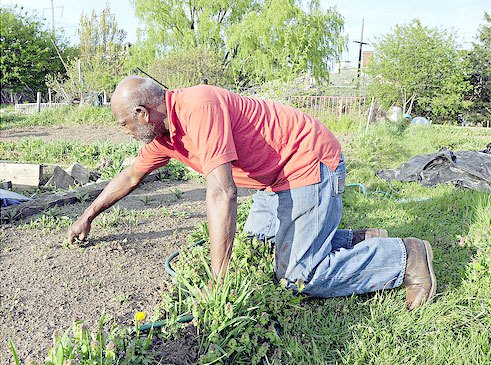 And with the season's debut, more and more volunteer needs are beginning to sprout up. Just last week, we added two events to our public schedule, which is open to anyone willing to help. In fact, we sorely need some volunteers this Saturday, March 22, at the Paws March for a Cause 4K.
Yet, that's just the bloom of it. Earlier this week we scheduled two more volunteer outings, both for Saturday, March 29. To begin, the Don Bosco Centers of Kansas City needs volunteers for the Kansas City Run or Dye 5K, for which it's the benefactor. The race is a color-blasted 5K where runners get showered in safe, eco-friendly, plant-based cornstarch dye every kilometer at Kemper Arena.
The Don Bosco Centers assist families in the Kansas City area through clothing, food and utility programs, immigration services, after-school programs, a charter high school and tutoring courses.
To sign-up to help the two-day Run or Dye 5K, follow this link.
Secondly, one of our original partners needs gardening help. Gillis, a refuge for at-risk children and families, is preparing its Growth Grove garden beds for the spring season. To do so, the kids and staff need assistance setting posts, spreading mulch and other green-thumb activities.
We will be doing our part from 9:30 a.m to 12:30 p.m. Follow this link to sign-up for the plant-filled volunteer outing.
As always, for more information contact [email protected] or 877-203-5848.