Why Natalie Masters Cares
Natalie is our newest Northland CAPS intern here at UKC. She currently attends Park Hill South High School with plans on working towards a pharmacology degree from the University of Missouri-Kansas City next year. Read below on why she chose to be with us until the end of April.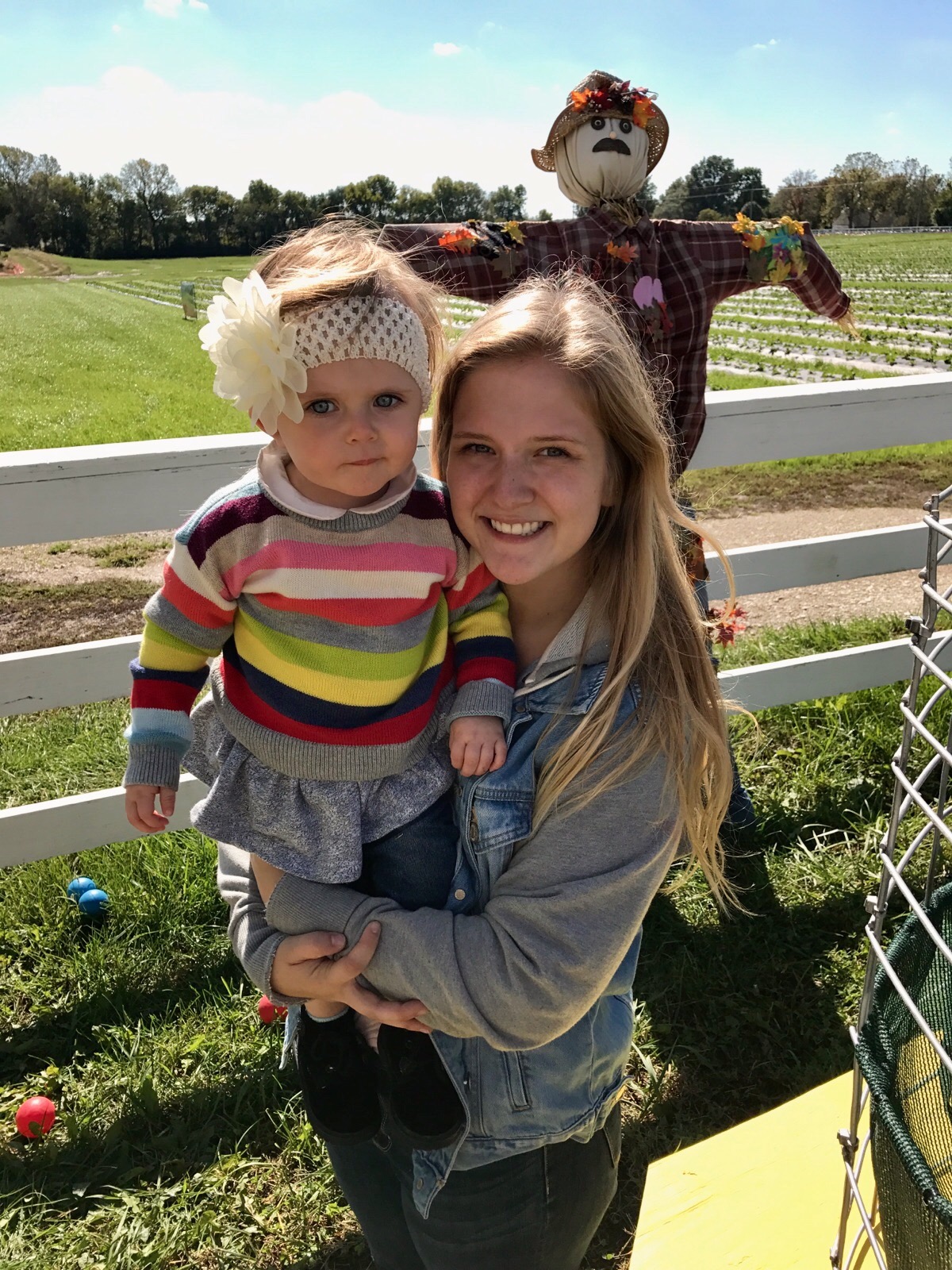 Our newest Northland CAPS intern, Natalie Masters, with her 1.5 year old niece.
A prominent rule taught by society is arguably the most important rule: treat others how you would like to be treated. It's simple, right? I've come to realize that going even a little bit beyond that golden rule can do a lot for a person.
A couple years back my friend invited me to go to Micah Ministry and help her volunteer with the homeless. I didn't know exactly what we would be doing, but I quickly found out when we got there. We were serving them all a hot meal.
After dinner service, my friend and I went around and asked each person what they needed: socks, shoes, pants, coats, etc. We retrieved the needed items from donations the church had collected. The delight it brought these people to receive such simple things, sometimes even toothbrush and toothpaste, made me realized how lucky I am and how so many others are not as fortunate.
Even when I don't go out of my way to help, I've realized there's still opportunities abound. One time in Nashville I bought a chocolate praline, and one bite was enough for me. On the way to the trash can, I pasted a homeless man sitting on a doorstep. I offered the rest to him, and a huge smile flashed across his face. It's so easy to make someone's day brighter, and it makes you feel just as good or better. It's a win-win.
Before that, I assisted my mom in feeding the homeless at a church in downtown Kansas City. The amount of people that were lined up surprised me. It was bitter cold out, the kind that lashes at your face, and it made me realize how many things in my everyday life we take for granted.
Because of these moments and others, I've been wanting to volunteer and help others more and more. When this internship opportunity popped up through Northland CAPS, I knew I would be applying. I couldn't wait to get more involved in improving the lives of others.