2018 Paint The City Wrap-Up
As an organization, we decided it was time to evolve our operations in 2018 on many fronts, with one of those being events.
Thus for the first time ever, we're going to host three events this year that we could call our own. In years past, we'd only do one fundraiser while focusing mainly on helping other nonprofit and community happenings. And while we don't plan to stop that service, we do think it's important to showcase ourselves in our own style.
Those thoughts, plus a desire to better reach our wide support base, led us to putting on the first annual UKC Paint The City. The photo gallery at the end of this post will show you just how much fun we had, but I'd like to take a couple moments to share some other news.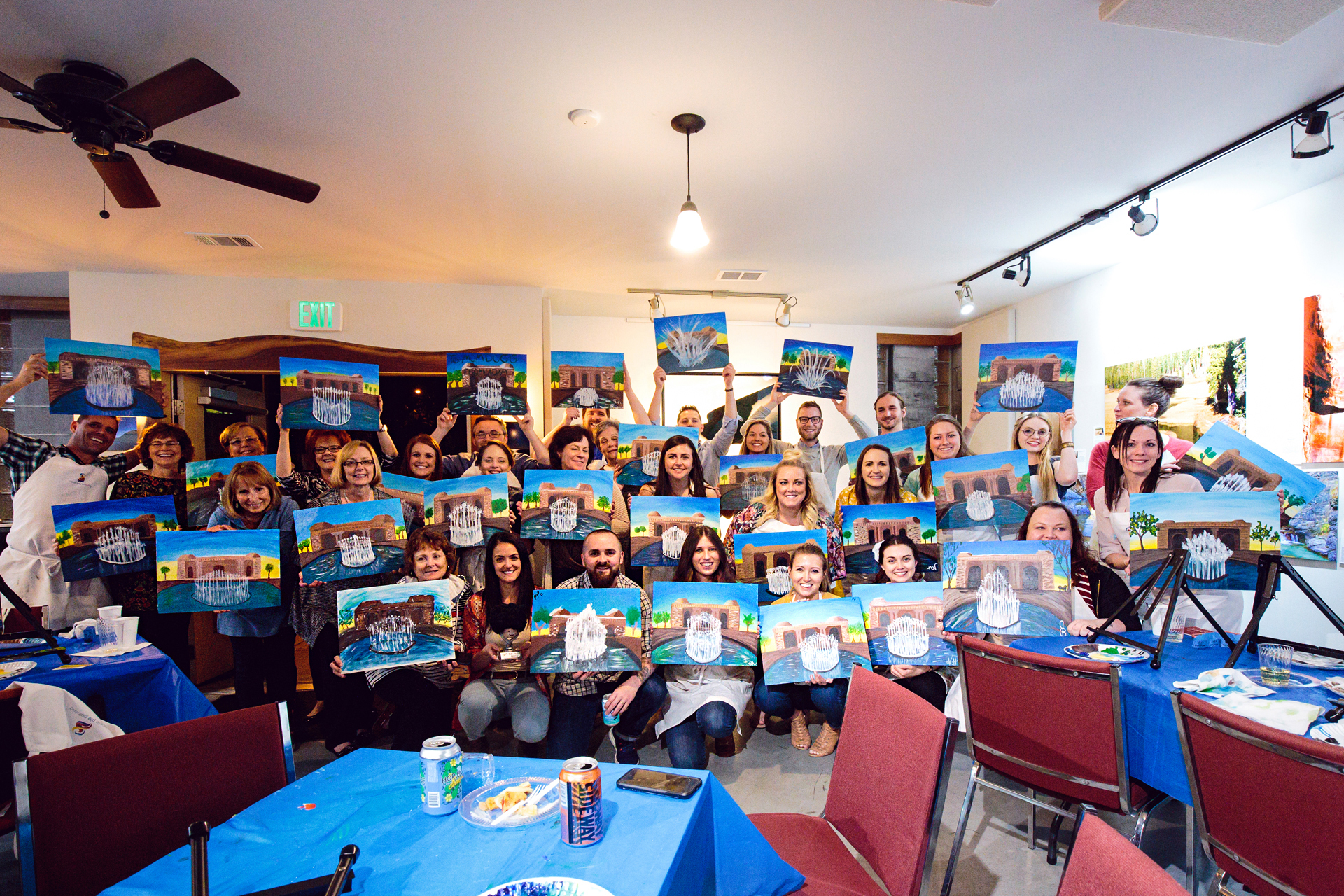 First, thank you to everyone who came out to Paint The City. We've never done an event like that so there were nerves, but it proved more than successful, so thanks again to all our great attendees. You giving up your evening and money to support us means the world. Speaking of funds, we raised $800 for our Discovery Education Program, which has helped nearly 20,000 students volunteer almost 50,000 service hours since 2013.
Secondly, to all our sponsors, you are amazing. Th event would not have been possible without these wonderful businesses and organizations:
Lastly, we can't forget our 2018 Bob Ross winner for best painting — Cait St. John. What an artist! We have two more UKC events coming this year. One will be our annual Poker & Game Night in the late fall, but the other…well, you're just going to have to wait and see.
In the meantime, if you want to volunteer be sure to visit our custom sign-ups and calendar. Also if you feel like directly helping the UKC movement, check out ways to donate, shop or join a committee.
Until next time, always love my friends!