Corporations, Communities, and Connections
Build a cohesive team, develop leadership skills, experience personal development, and gain company exposure, all while making meaningful impact on your community.
Uncover KC's Corporate Cares Program pushes employees to become active leaders through service-based initiatives, off-campus volunteer outings, and in-office projects or speakers.
Our staff helps organize in-office activities like Lunch & Learns with local nonprofits and social leaders, donation drives or fundraisers, and on-site facilitation, as well as off-campus outings where employees have opportunities to work as a team while helping local nonprofits.
Corporate employees engage though volunteer programming, including awareness-raising activities, or UKC-coordinated volunteer outings at local organizations of interest.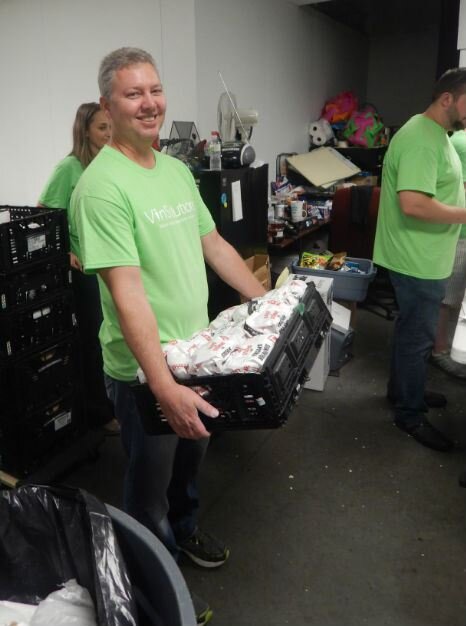 VinSolutions employees serve at Shawnee Community Services.