UKC Celebrates 10 Years at The Hunt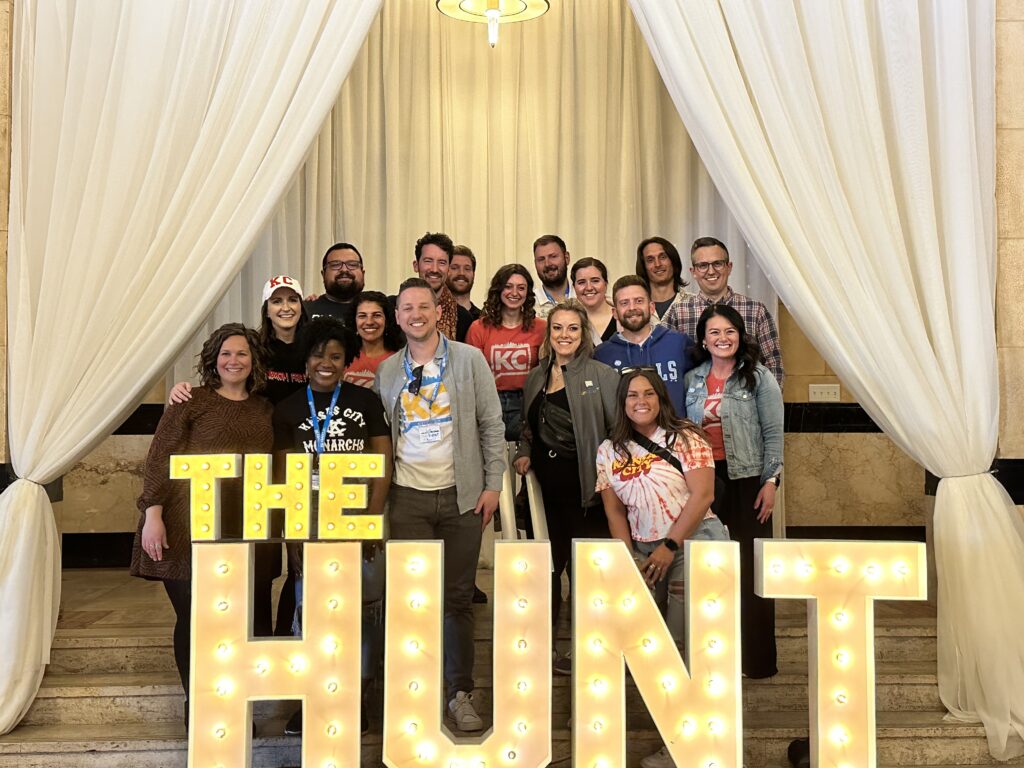 Over 100 people came out on April 1st for The Hunt powered by Uncover KC, our first fundraising event in five years and our 10th anniversary celebration. This signature event was a downtown scavenger hunt that took teams through the River Market all the way to the Crossroads. After the scavenger hunt, guests came back to Grand Hall for an awesome concert by Flare Tha Rebel and Woodland Ave. Check out photos from the event below!
Because of your support, we were able to raise nearly $5,000 to support UKC's experiential and service learning programs and provide scholarships to teachers and schools interested in UKC's different programs. Programs like Discovery Education and World Building 2040 are important to students' growth as they teach important skills such as workforce readiness, civic engagement, leadership and more. 
If you'd like to learn more about UKC's experiential and service learning programs, email [email protected].