Gamble for good this December
Feeling lucky? Put your poker skills to the test this December while giving to local charities and organizations. KC40's most popular event, The KC 2040 Poker Tournament, will be held on December 9 this year, and promises to be an amazing experience.
KC2040 hosts a variety of events throughout the year to bring small businesses and community members together in order to raise money for non-profits.
This year, their poker tournament will be benefitting two non-profits. The first is Paws 4 Autism, an organization that "provides Autism Service Dogs and related services including service dog awareness, informational training, social skills classes and innovated transitional job skills to youth and young adults who demonstrate autism spectrum behaviors."
The poker tournament will also benefit Urban Christian Academy, an academy that seeks to "provide holistic education marked by academic excellence where students are exposed to Jesus and through Him are nurtured and inspired to become leaders in their community."
With purchase of entry, here's what you can expect: poker games, dinner, a bottle of booze, a cigar, beer and a variety of raffle opportunities. Sounds like the perfect storm, right?
Buy your tickets today, because they will not be available at the door the night of the event. Not to mention, the sooner you order your tickets, the cheaper the price. If you have any further questions or want to learn more, be sure to check out KC40's website.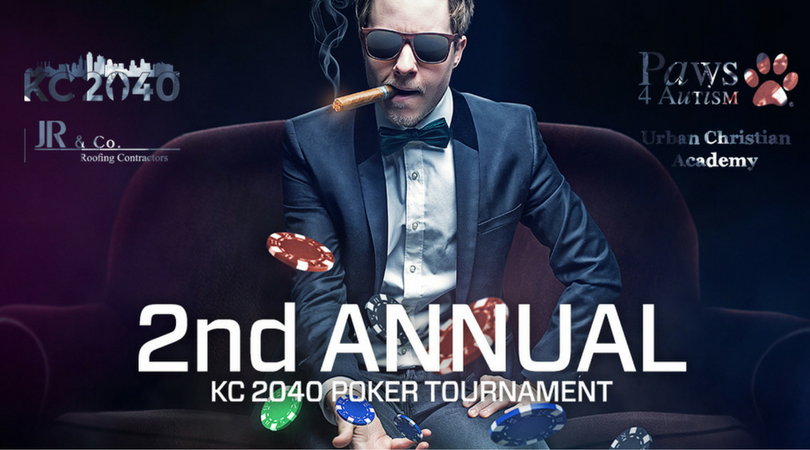 Photo Courtesy of KC2040