We're celebrating #GivingTuesday – are you?
Everyone has heard of Black Friday, and most people have heard of Cyber Monday, but have you heard of #GivingTuesday?
More than 45,000 organizations participated last year in 71 different countries to celebrate this global day dedicated to giving. #GivingTuesday is focused on encouraging people to give more, give smarter and give great. The best part is that anyone can get involved.
You don't have to be a millionaire in order to donate this #GivingTuesday. The initiative is geared towards allowing ordinary people to come together to do extraordinary things. That means every penny counts.
Start planning for #GivingTuesday today. Here are a few ideas to get you started:
Cut one coffee or lunch/dinner purchase each week. Put that money aside to grow your #GivingTuesday donation.
Use the hashtag #GivingTuesday on social media to get the word out about the big day. Share your story, how you will be participating and why.

Keep #GivingTuesday at the forefront of your mind as the holidays draw near. Try to grow your giving spirit rather than your spending spirit.
Set personal spending limits for Black Friday and Cyber Monday to ensure your giving capabilities for #GivingTuesday
The Call KC is setting the bar high with a goal to raise over $10,000. This November 29, 2016 Kansas City has the opportunity to ban together and make a huge change in 24 hours. Find a way to be a part of #GivingTuesday this year.
Keep a look out for our blog next week where we give you a clear outline of what your donation will go to when you give to The Call KC. We're excited to rally together for good this holiday season.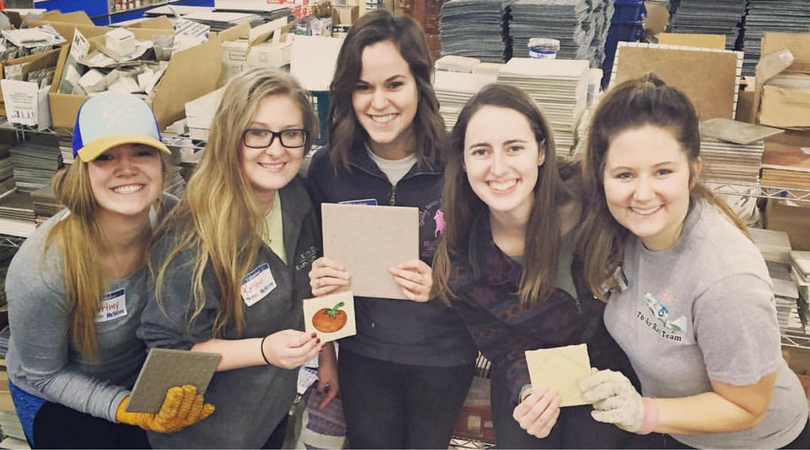 Photo Courtesy of The Call KC