Help Keep Community Service In The Classroom
It's nearly the end of August, which can only mean one thing — school is back in session. Across the Kansas City metro, students are heading back into the classroom, and while COVID-19 and its variants have been stressful for teachers, parents, and students alike, the education of our youth can not stop.
For Uncover KC and our partners, that education includes experiential service learning, which means that for the fourth straight year we will be offering the UKC Discovery Education Program.
As always, the goal of the program is to put meaning back into student service. We want to empower students to develop their civic passions and learn how to channel that energy into authentic, positive social action.
For the 2021-22 school year, we are slated to partner with 15 schools and education groups in the area, and we need your help to do that effectively.
Thus, we are hosting our 2nd Annual Back-To-School Giving Campaign through the months of August and September. Like previous years, the campaign will help raise funds to sustain the program's operations.
Every dollar raised will go towards project supplies, staff time and transportation costs for the student projects. Our goal is $2,500 to help us better connect students with project-based community service and volunteering opportunities in the community.
This will include innovative technology, in-class projects, off-campus outings and guest speakers, allowing us to provide all-encompassing, real-world learning experiences for students from pre-k to college.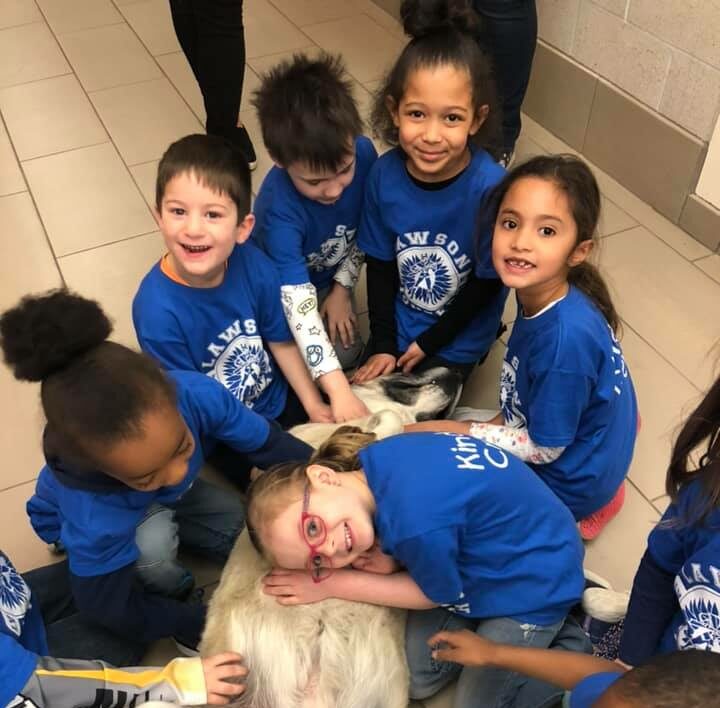 Why This Program
Matters
Works
Needs You
Just last spring, the program provided support for almost 1,300 students as they completed nearly 3,000 service hours, all in the middle of a pandemic. With your help, we want to keep that growth alive.
Your donation during this campaign will help students foster better social skills, leadership skills and community service knowledge, all through civic engagement and volunteering.
If you'd like to learn more about our Discovery Education Program, including a possible site visit, contact Dee Dee Lowland at [email protected] or 913-638-2460. We'd love to show you the program in action, so you can see just how your donation makes impact.
To start or continue that impact, please consider donating today and participating in the Back-To-School Giving Campaign. Your contribution today will make a difference, and here's to a great school year!